Go through Video Tutorial:
Go to Project Dashboard
Step 1: Click on to "CREATE" button to open your Create KPI modal. From this KPI modal you can add TITLE name ( here I have given a title called Production ), after that you can add X-AXIS & Y-AXIS label ( for, e.g., I have added XL, YL ) , then select TREND for this KPI "positive" or "negative" ( I have selected positive ), select target for this KPI ( for eg. I have entered 100 ), after select KPI "START DATE & END DATE", Then finally click on the "CREATE" button to create this project KPI
STEP 2: On that KPI, you will get one option on the extreme right-hand side which is called "EDIT," by clicking edit option you can edit your KPI and click to "UPDATE."
STEP 3: you can see on center "ADD NEW" button Click on this to create KPI chart. From the KPI chart, you can add x-axis and y-axis value, then select "DATE" from the dropdown, after that, you can give KPI description And finally click on the add button to add this KPI.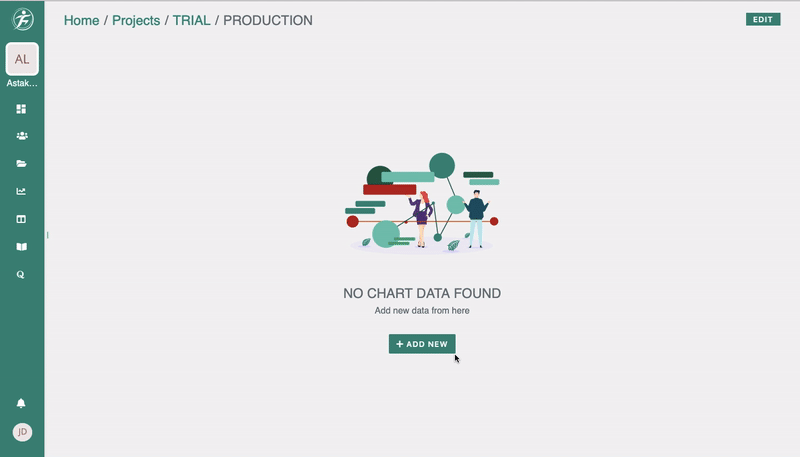 GRAPHICAL REPRESENTATION OF KPI
STEP 4:

After giving the Statement you can have a graphical idea of this total process