ABOUT LeanFITT™
LeanFITT™ harnesses the power of continuous improvement, employee engagement, and standardized knowledge and tool usage to inspire process changes that make a big impact. LeanFITT™ surrounds you with the right Functional, Integrated, Technology, and Training during your journey of getting your process FITT– FOREVER!
LeanFITT™ tools
We sort 21 tools for your business
Check Our LeanFITT™ Tool Helper
Get solutions for the problems you face in your organization, just by selecting these questions.
LeanFITT™ – Lean with Functional, Integrated, Technology, and Training (FITT)
Lean is simply the most successful and sustainable process and business improvement methodology in the history of the world. LeanFITT™ combines the power of Lean and Six Sigma into a simple, easy to use web-based tools that are,
Functional
The functionality of LeanFITT™ comes from the powerful web and device based user friendly customizable tools that track and guide users through improvements.
Integrated
LeanFITT™ is a web-based complete Lean program management system. LeanFITT™ allows the complete oversight, management, and tracking of an organization's Lean initiatives and transformation.
Technology
LeanFITT™ is mobile, and can be accessed and used anywhere by smart phone, tablet or laptop/desktop. It makes completing improvement projects fun on your smart devices.
Training
LeanFITT™ includes training content, case studies, base and customizable interactive Lean forms and reports to support training initiatives.
Consulting
LeanFITT™ offers training and consulting services in the areas listed below. Rates vary depending on project and duration. Please contact us for a detailed proposal.REMEMBER, your training or consulting is only as good as the person who delivers it! Don't be fooled by the big name training and consulting firms. Make sure you find the right fit for your organization. It pays to investigate. Make sure you have the trainer or consultant that has proven themselves with practical materials, delivery, and RESULTS. At LeanFITT™, we pride ourselves on connecting with people, and achieving a high level of commitment, buy-in, and RESULTS! LeanFITT™also has expert trainers and strategists to help organizations with Lean Sigma transformations or initiatives.

Books and Training
LeanFITT™ provides content from many of the publications of MCS Media, Inc., (dba theleanstore.com). Even though the content is derived from these publications, there may be times where a hardcopy book or handbook may be useful in conveying Lean and Six Sigma tools and concepts. We have been providing step-by-step instructions for how and when to use these tools for over 20 years. Please visit TheLeanStore.com to see our selection.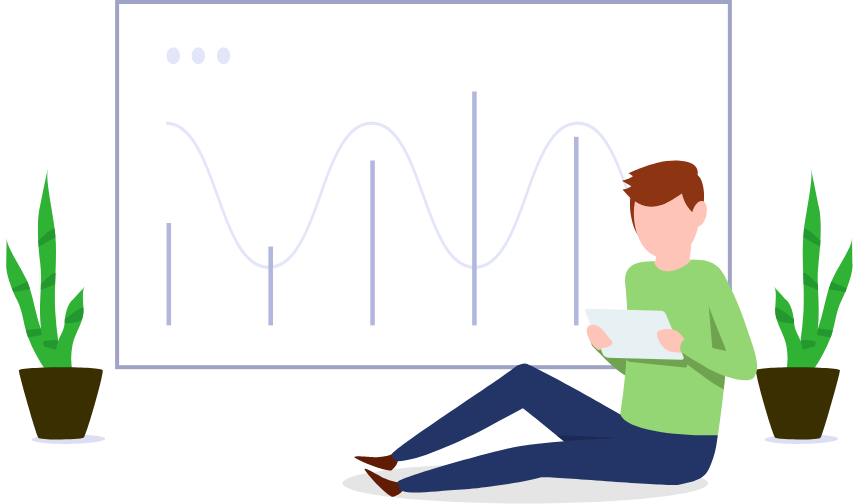 With LeanFITT™, LSS practitioners can manage projects, tasks and team members in one centralized platform. There is no longer a need to store information in shared folders with different naming conventions that can be frustrating and time-consuming when searching for documents.  What I found most useful was being able to upload and share documents which could be accessed by authorized team members when needed in a fraction of the time it used to take with older/current processes.
LeanFITT™ is truly a one-stop shop by giving project leaders the ability to communicate, delegate and follow-through with all project team members. Everyone is aware of project updates and project information in real time. From the Project Dashboard to the Kanban Board to the Learning Tools, LeanFITT™ offers its users a truly Visual Management experience.  Thank you for creating a platform which helps reduce waste in all aspects of process improvement!!
I like the organization of LeanFITT™. It's very user friendly and easy to find what you are looking for. It's helpful that each project has their own tab or section to go into, so that no one can go into a project that they aren't working on and the project that you are working on is easy to find. I like how the tools offer a description of what you should put in each section to help guide you through the tool. LeanFITT™ has been very easy for me to use and work through since I started using it.
LeanFITT™ has been a platform of communication for our team to effectively strategize and keep track of project progression. This software has given me a deeper dive into project planning with the Lean methodology and has been a great assistant in strategizing around our project plans! Since we are not quite Lean Six Sigma experts, the Tools & Learning feature has been extremely helpful! I look forward to utilizing LeanFITT™ for our department projects and I am excited to learn more along the way!
The LeanFITT™ dashboard is very convenient and user friendly. Being able to toggle between projects, action items, reports and the learnings section is a great feature.  I like having the ability to do reports on the go while on the shop floor, it creates a very lean way to do my Gemba walks, 5S audits and also make quick notes on my highlights report. 
Having the opportunity to participate in Lean training and Green Belt certification through LeanFITT™ has provided me the essential tools to eliminate unnecessary waste and improve processes while understanding and delivering value to our customers. As a young leader just learning Lean, I liked having access to all the learnings and lean tools in one convenient app.